FACE - Plastic Surgery Clinic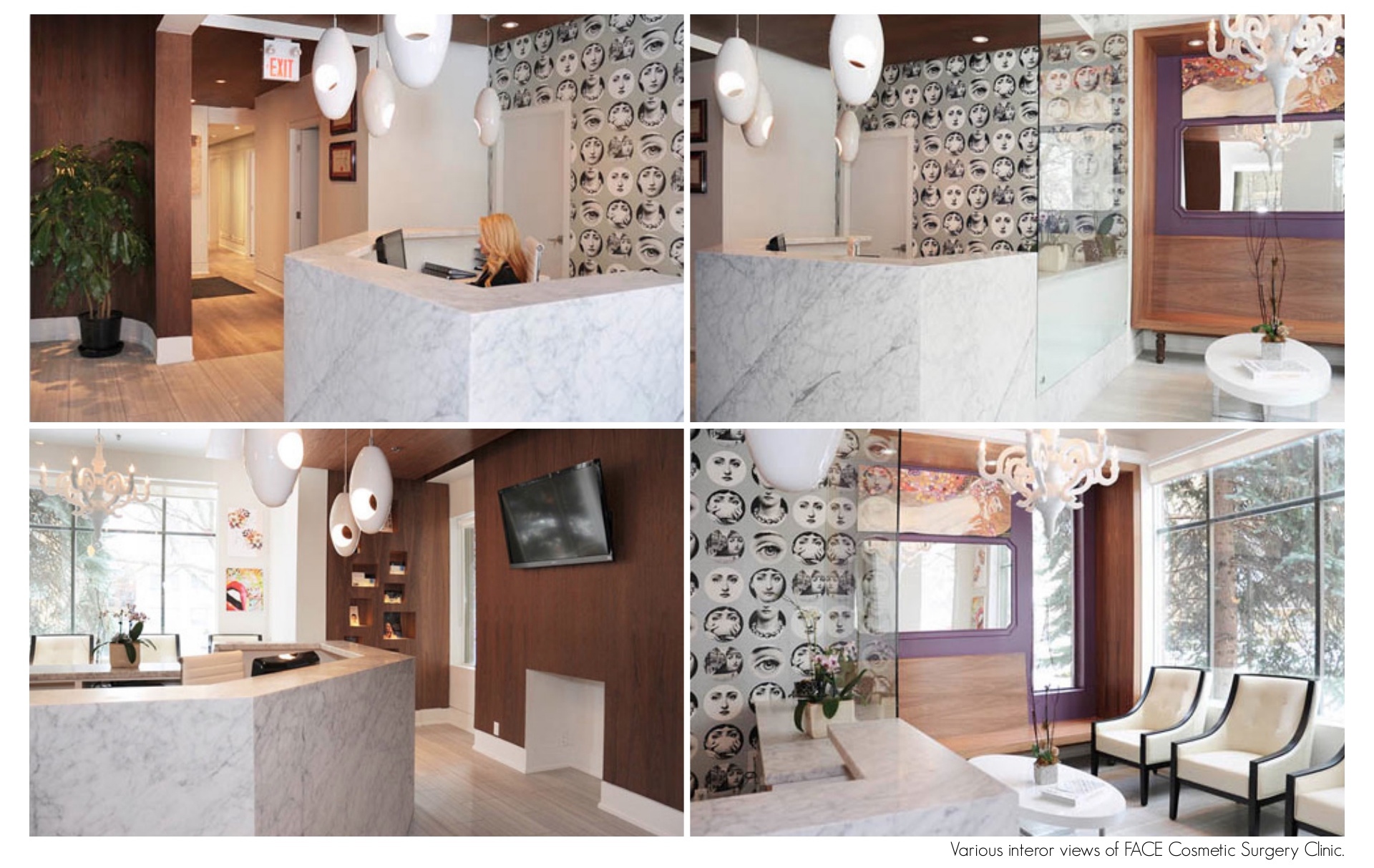 FACE - Plastic Surgery Clinic
LOCATION: Toronto, Canada 
COMPLETED: Sept. 2010 
SIZE: 5500 sq.ft. 
COMPANY: the Design Agency 
ROLE: Lead Designer 
SCOPE: complete tear down & re-build
FACE Cosmetic Surgery Clinic is nestled in a picturesque Victorian mansion in the heart of downtown Toronto, an easily accessible sanctuary located steps from the boutiques, restaurants and hotels of upscale Yorkville. The challenge of this project was to ensure that the facility exceeded every standard of medical safety and still boast an elegant and modern design incorporating the history and grandeur of the heritage estate. A classic example of Romanesque Revival architecture, the historic Buchanan Manor was the first house built on
St. George Street in 1889. The building houses the completely redesigned clinic space where clean, modern lines intermingle with period Art Nouveau elements contributing to the feeling of a relaxed, warm and luxurious retreat. My role as the lead designer on this project ranged from the conceptual design phase to a complete set of construction and millwork drawings, including all material and furniture specifications. I was also the proj- ect manager during the construction phase.