REFLECT - See Yourself. Know Yourself. Become Yourself.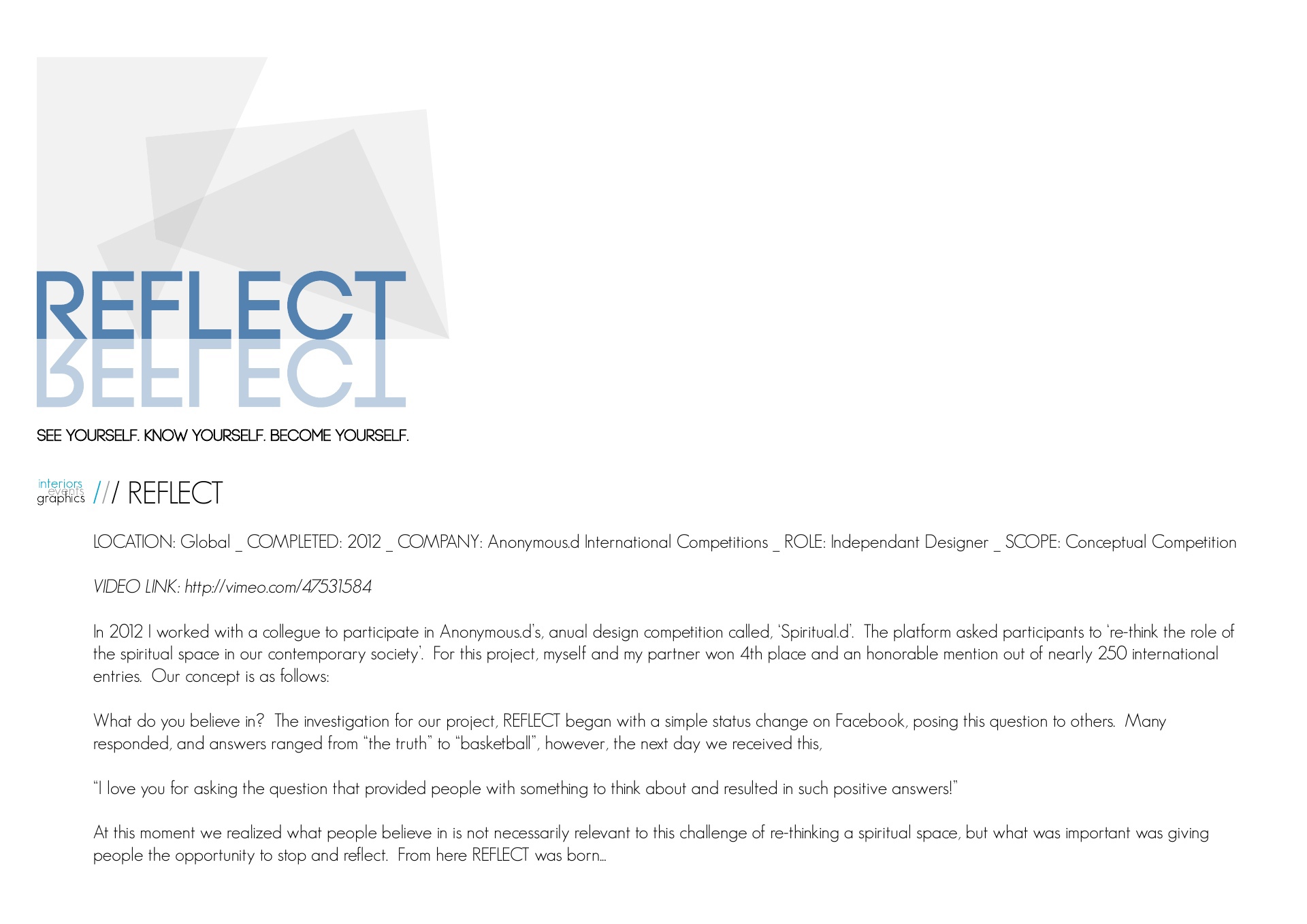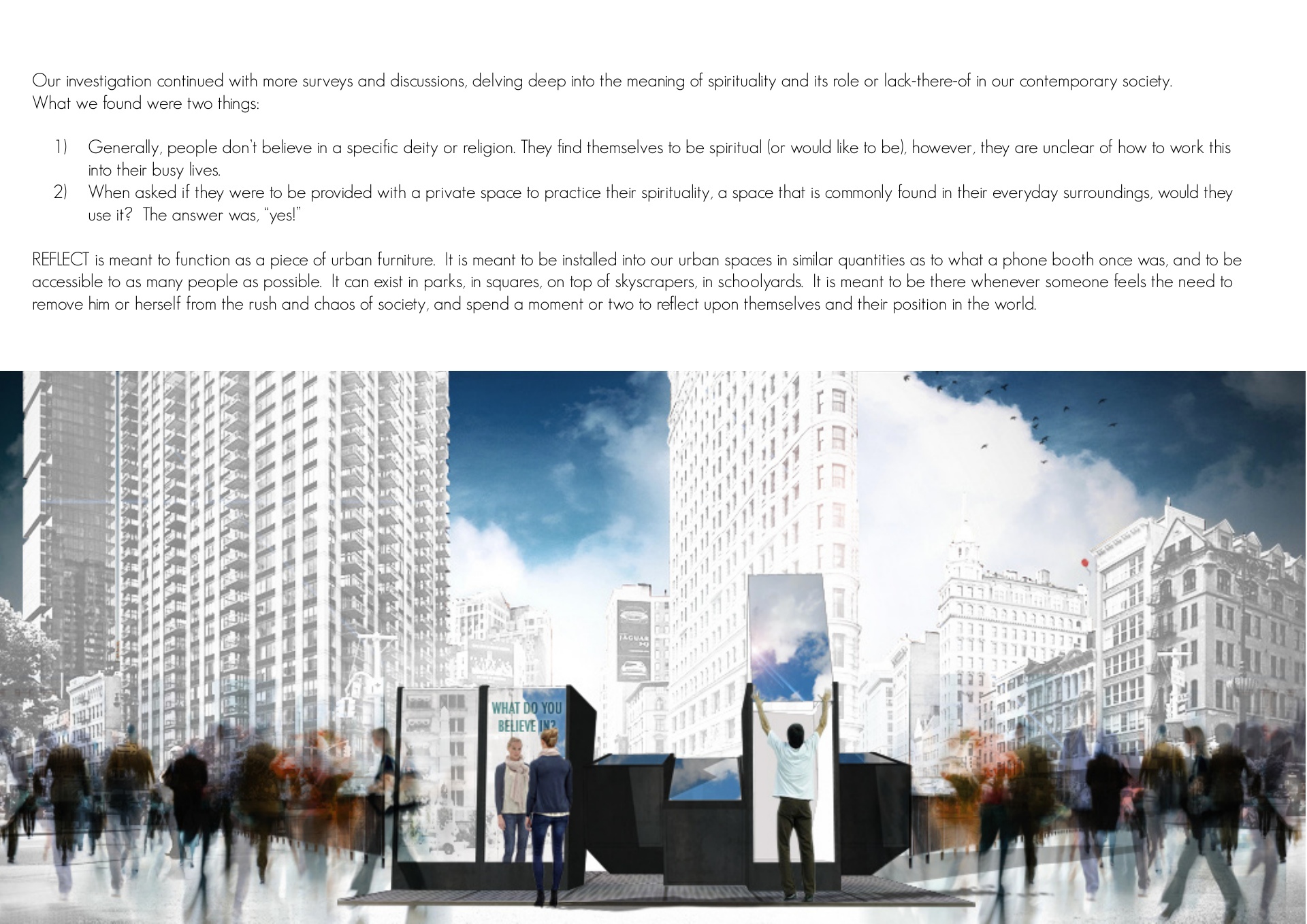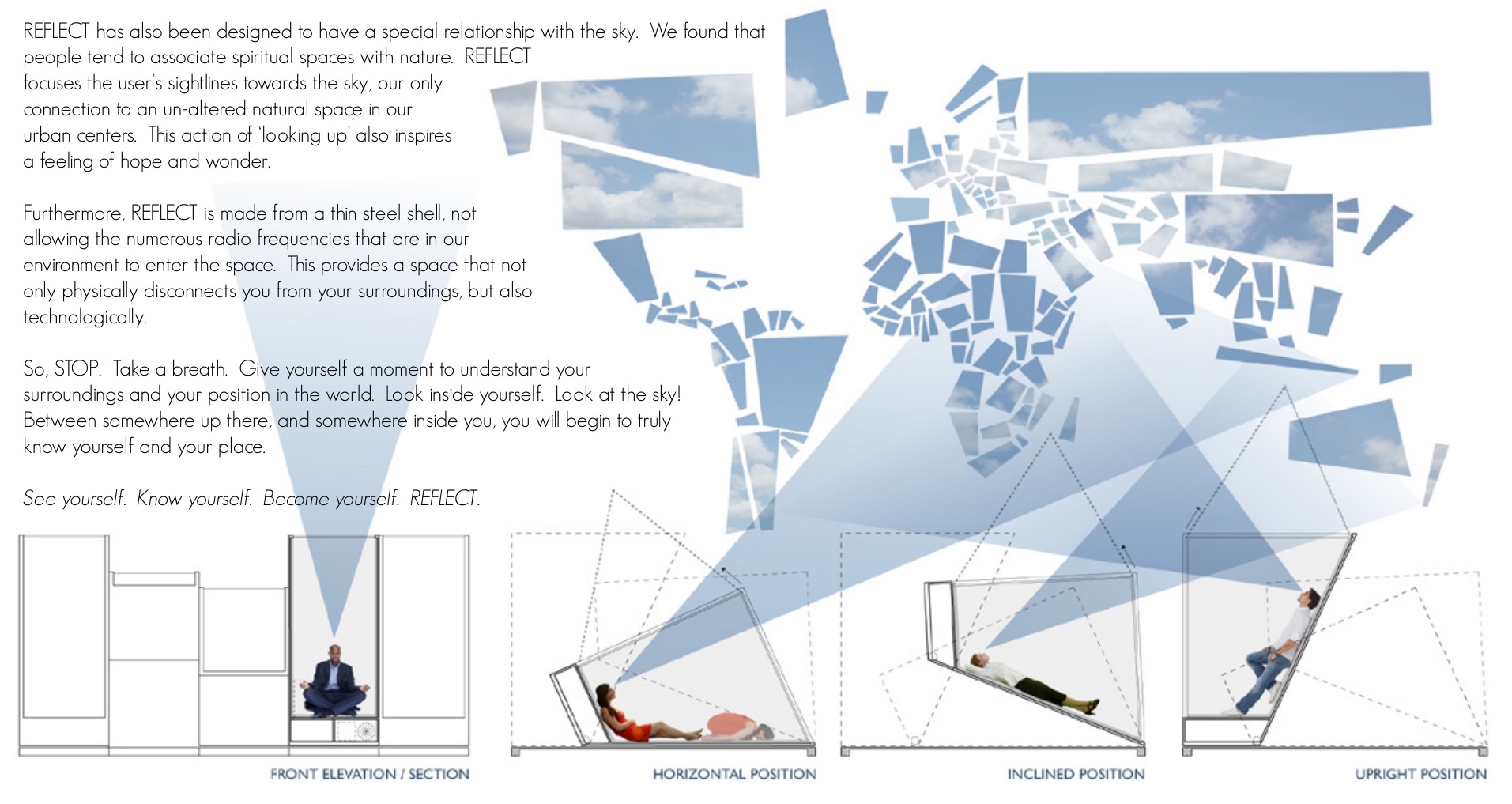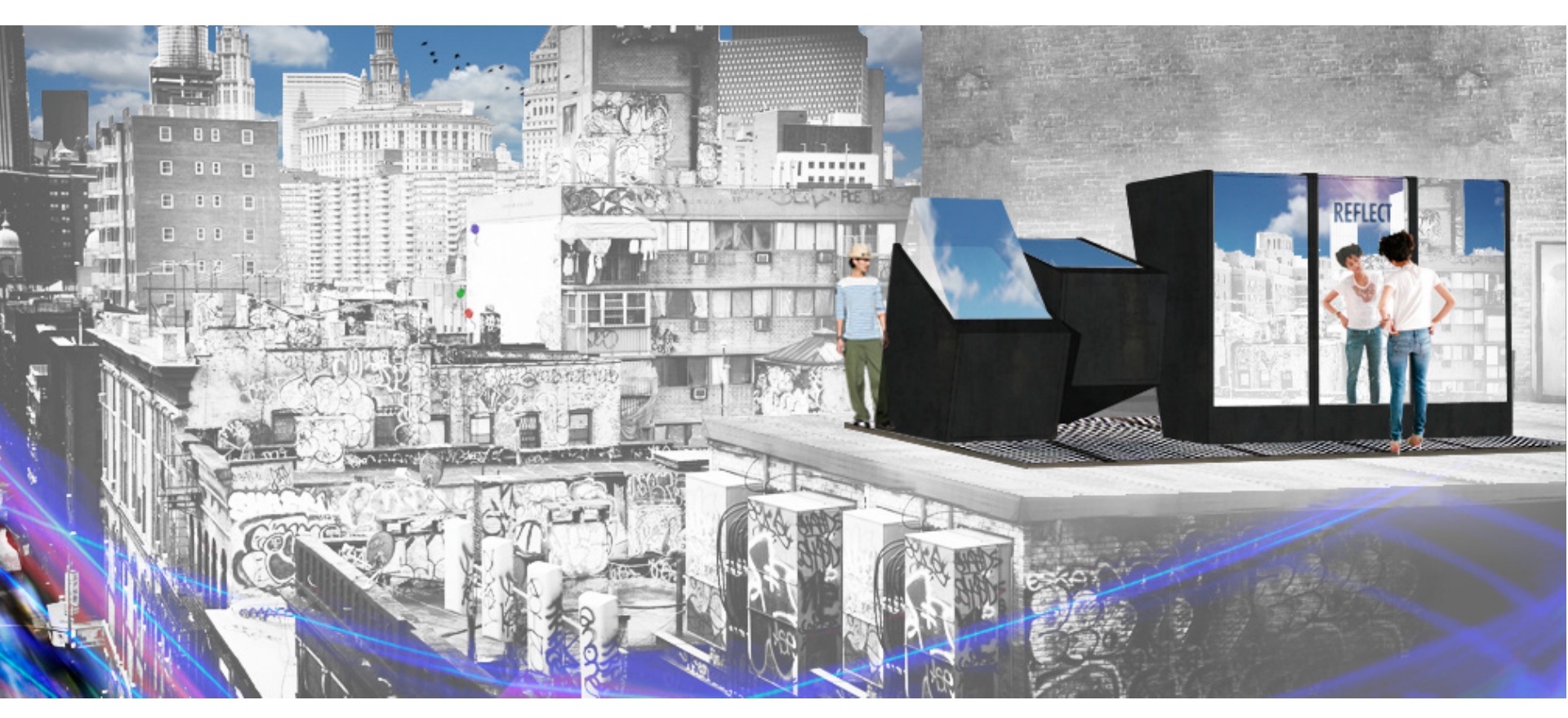 REFLECT
LOCATION: Global 
COMPLETED: 2012 
COMPANY: Anonymous.d International Competitions
ROLE: Independant Designer
SCOPE: Conceptual Competition 
In 2012 I worked with a collegue to participate in Anonymous.d's, anual design competition called, 'Spiritual.d'. The platform asked participants to 're-think the role of the spiritual space in our contemporary society'. For this project, myself and my partner won 4th place and an honorable mention out of nearly 250 international entries. Our concept is as follows:
What do you believe in? The investigation for our project, REFLECT began with a simple status change on Facebook, posing this question to others. Many responded, and answers ranged from "the truth" to "basketball", however, the next day we received this,
"I love you for asking the question that provided people with something to think about and resulted in such positive answers!"
At this moment we realized what people believe in is not necessarily relevant to this challenge of re-thinking a spiritual space, but what was important was giving people the opportunity to stop and reflect. From here REFLECT was born... 
Our investigation continued with more surveys and discussions, delving deep into the meaning of spirituality and its role or lack-there-of in our contemporary society. What we found were two things:
1)  Generally, people don't believe in a specific deity or religion. They find themselves to be spiritual (or would like to be), however, they are unclear of how to work this into their busy lives.
2)  When asked if they were to be provided with a private space to practice their spirituality, a space that is commonly found in their everyday surroundings, would they use it? The answer was, "yes!"
REFLECT is meant to function as a piece of urban furniture. It is meant to be installed into our urban spaces in similar quantities as to what a phone booth once was, and to be accessible to as many people as possible. It can exist in parks, in squares, on top of skyscrapers, in schoolyards. It is meant to be there whenever someone feels the need to remove him or herself from the rush and chaos of society, and spend a moment or two to reflect upon themselves and their position in the world. 
REFLECT has also been designed to have a special relationship with the sky. We found that people tend to associate spiritual spaces with nature. REFLECT
focuses the user's sightlines towards the sky, our only
connection to an un-altered natural space in our urban centers. This action of 'looking up' also inspires a feeling of hope and wonder.
Furthermore, REFLECT is made from a thin steel shell, not allowing the numerous radio frequencies that are in our environment to enter the space. This provides a space that not only physically disconnects you from your surroundings, but also technologically.
So, STOP. Take a breath. Give yourself a moment to understand your surroundings and your position in the world. Look inside yourself. Look at the sky! Between somewhere up there, and somewhere inside you, you will begin to truly know yourself and your place.
See yourself. Know yourself. Become yourself. REFLECT.