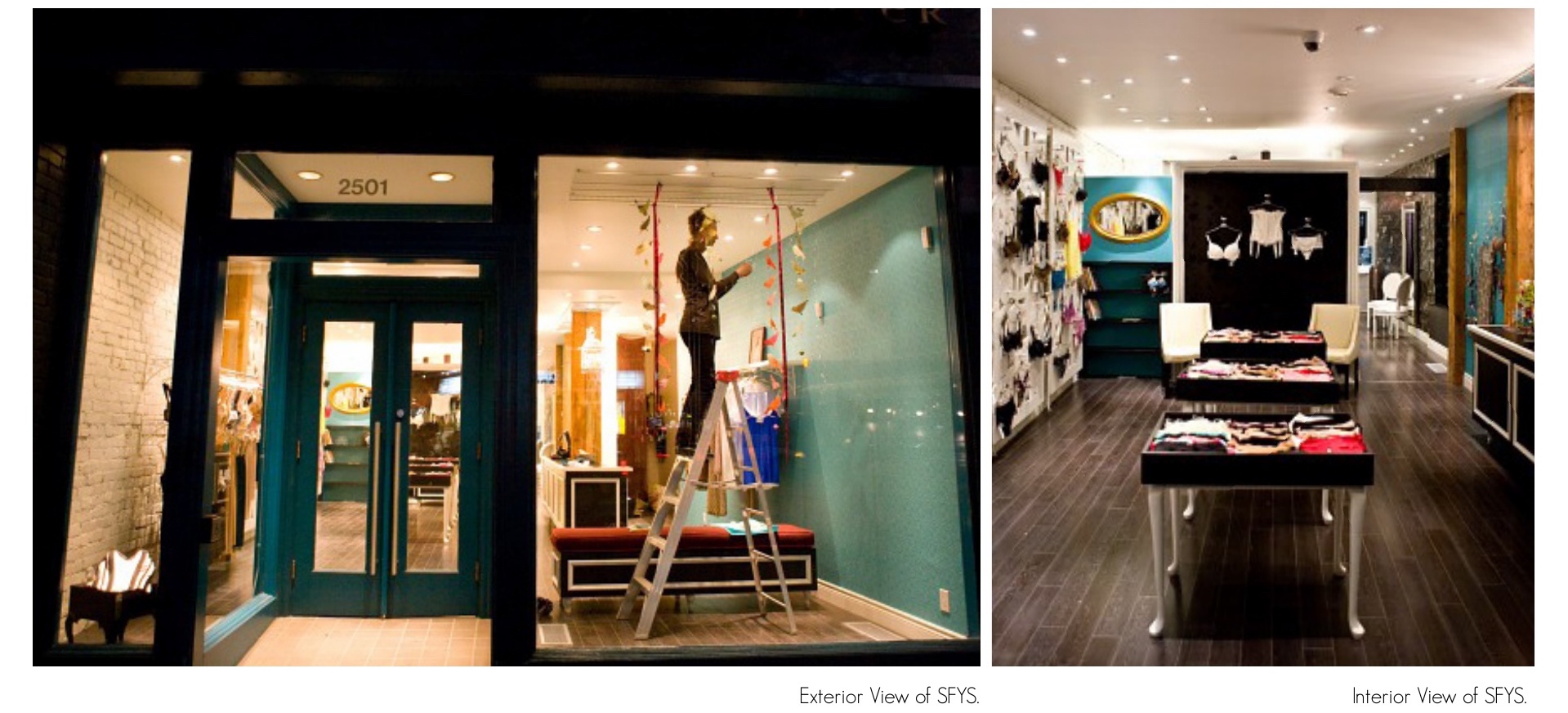 SECRETS FROM YOUR SISTER - Lingerie Boutique
LOCATION: Toronto, Canada 
COMPLETED: Sept. 2008 
SIZE: 1500 sq.ft. 
COMPANY: the Design Agency
ROLE: Lead Designer 
SCOPE: complete tear down & re-build
Secrets From Your Sister is a custom bra-fitting boutique that embraces femininity and which required a space that would inspire women to explore lingerie in a beautiful, fun, and comfortable atmosphere. My inspiration for the Yonge St. location of this boutique grew from the romantic and iconic imagery of a classic French boudoir. Deluxe elements of fine lingerie such as lace, ribbon and jewel-tone satins were used to create the material and colour palette for the space. Specifically, I designed a focal custom display unit that runs the length of the store that is meant to evoke a lace corset, complete with white ribbon delicately lacing it together. In addition, satin upholstered walls and crystal chandeliers enforce a sense of whimsy, while the dove, a symbol of love and romance, also provides key inspiration in the store's look and feel. This space is housed in an older building in Toronto, and before it was transformed into this delicate boutique, it was a modern mobile phone shop, which required a dramatic renovation of both the interior and exterior. I was responsible for producing all construction and millwork drawings, material and furniture specifications and was the project manager during the construction process.