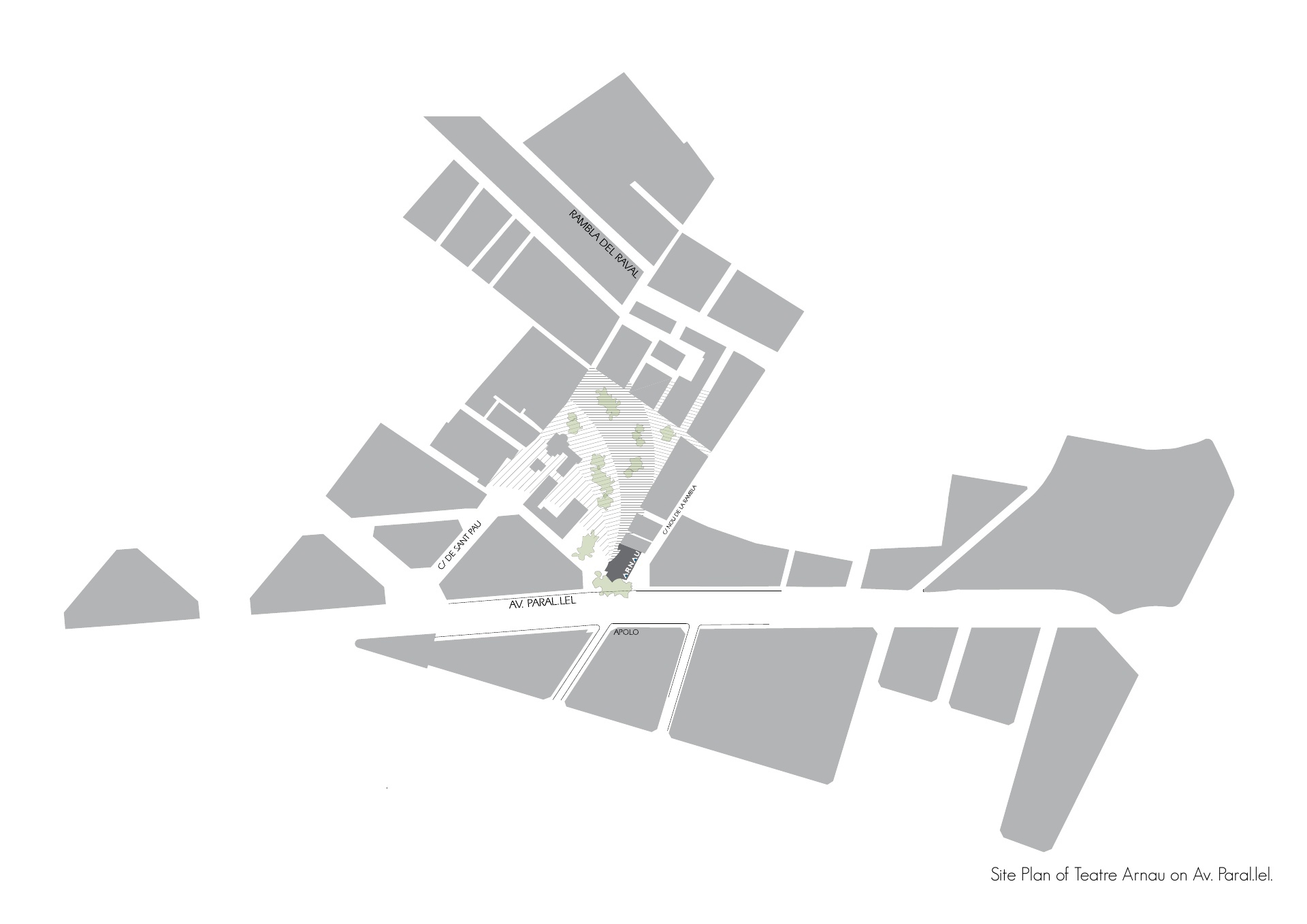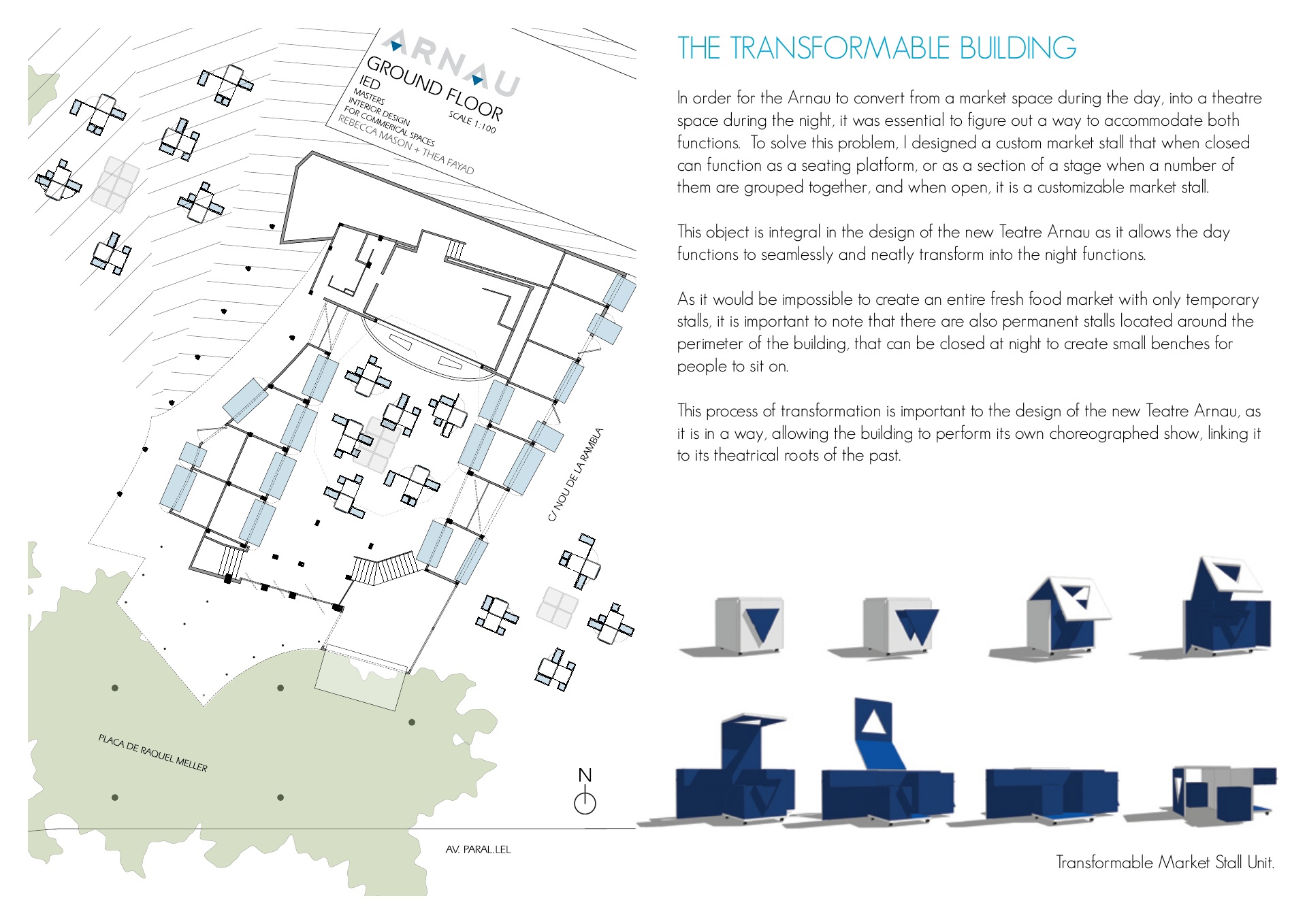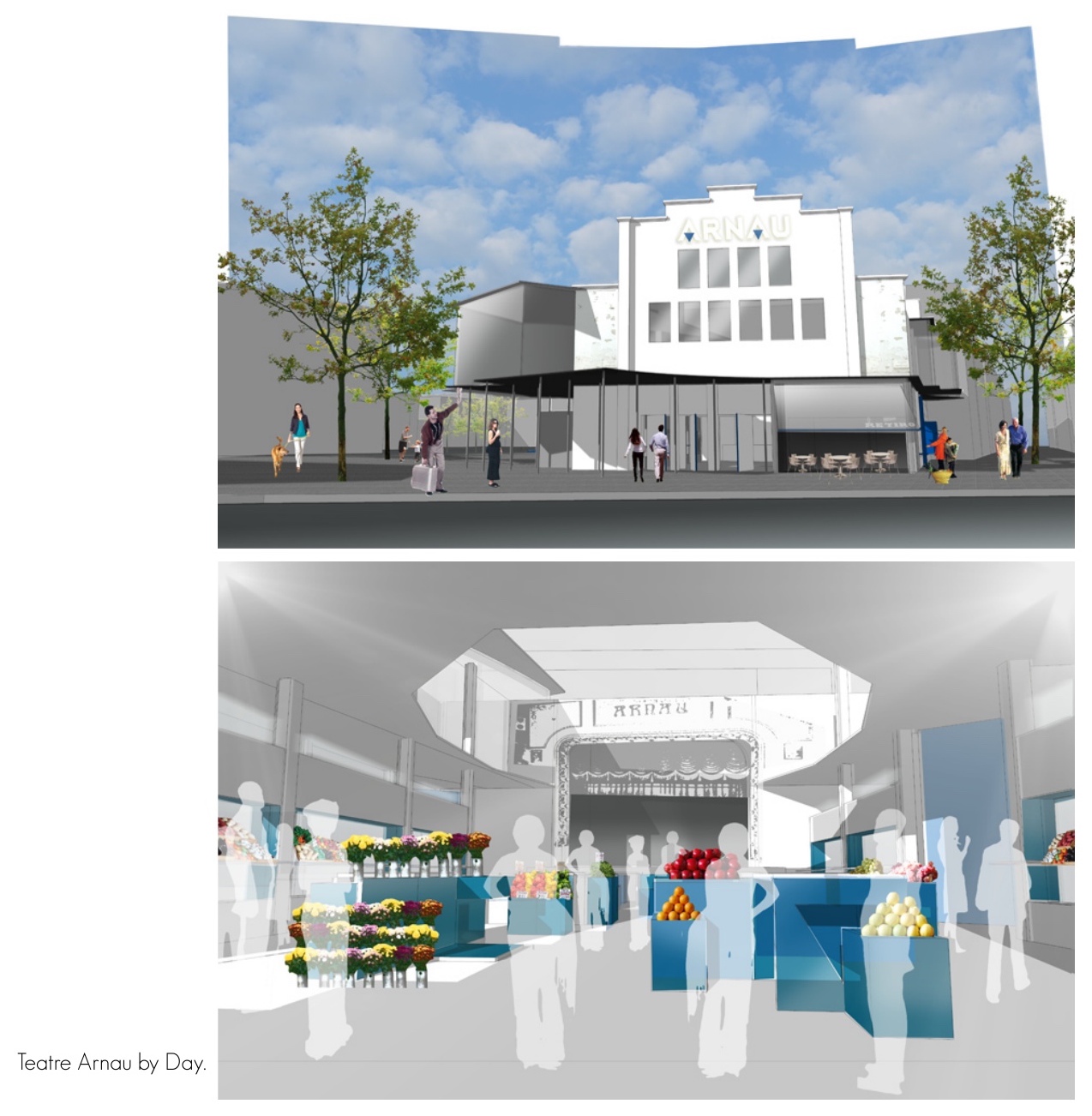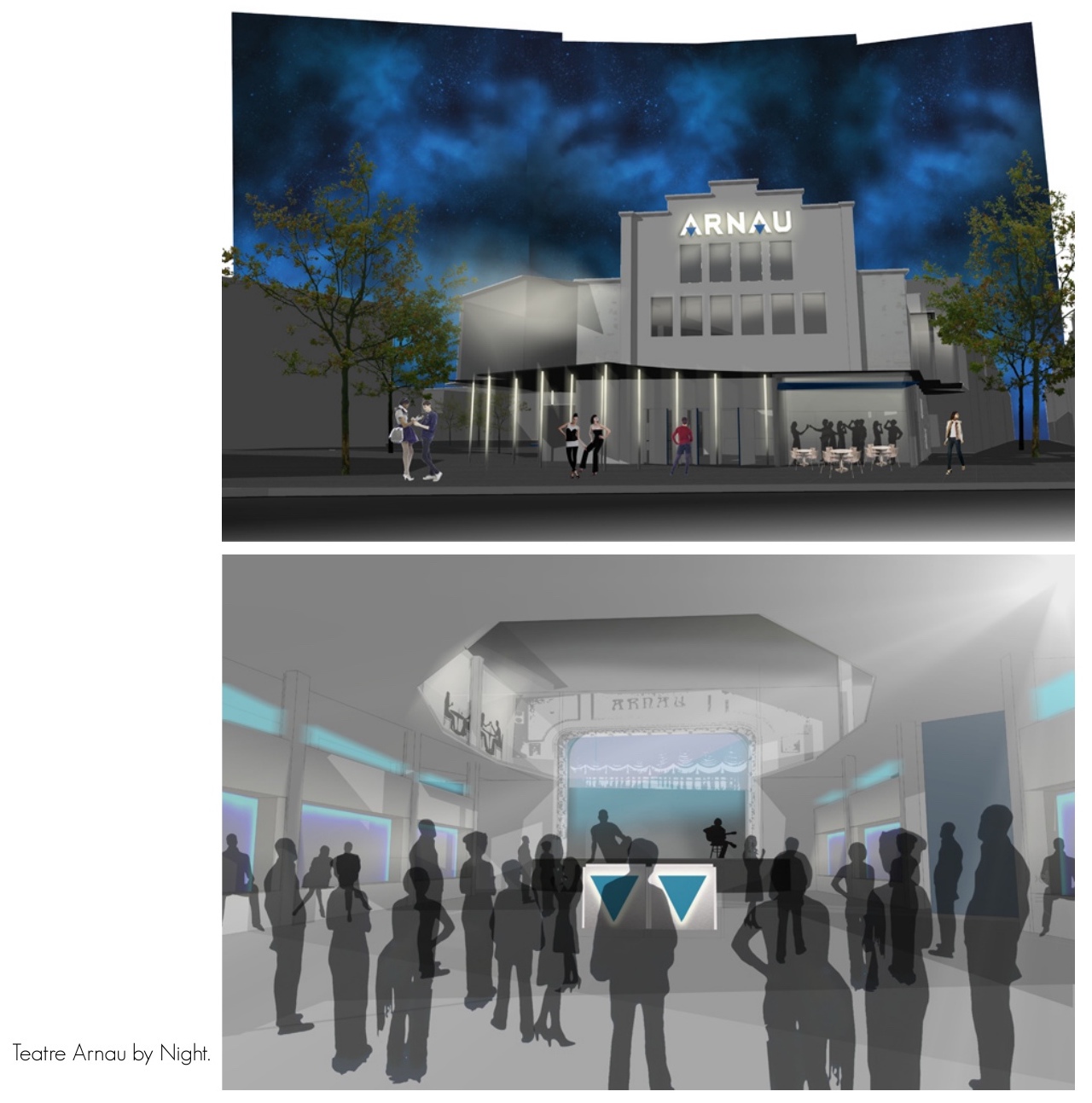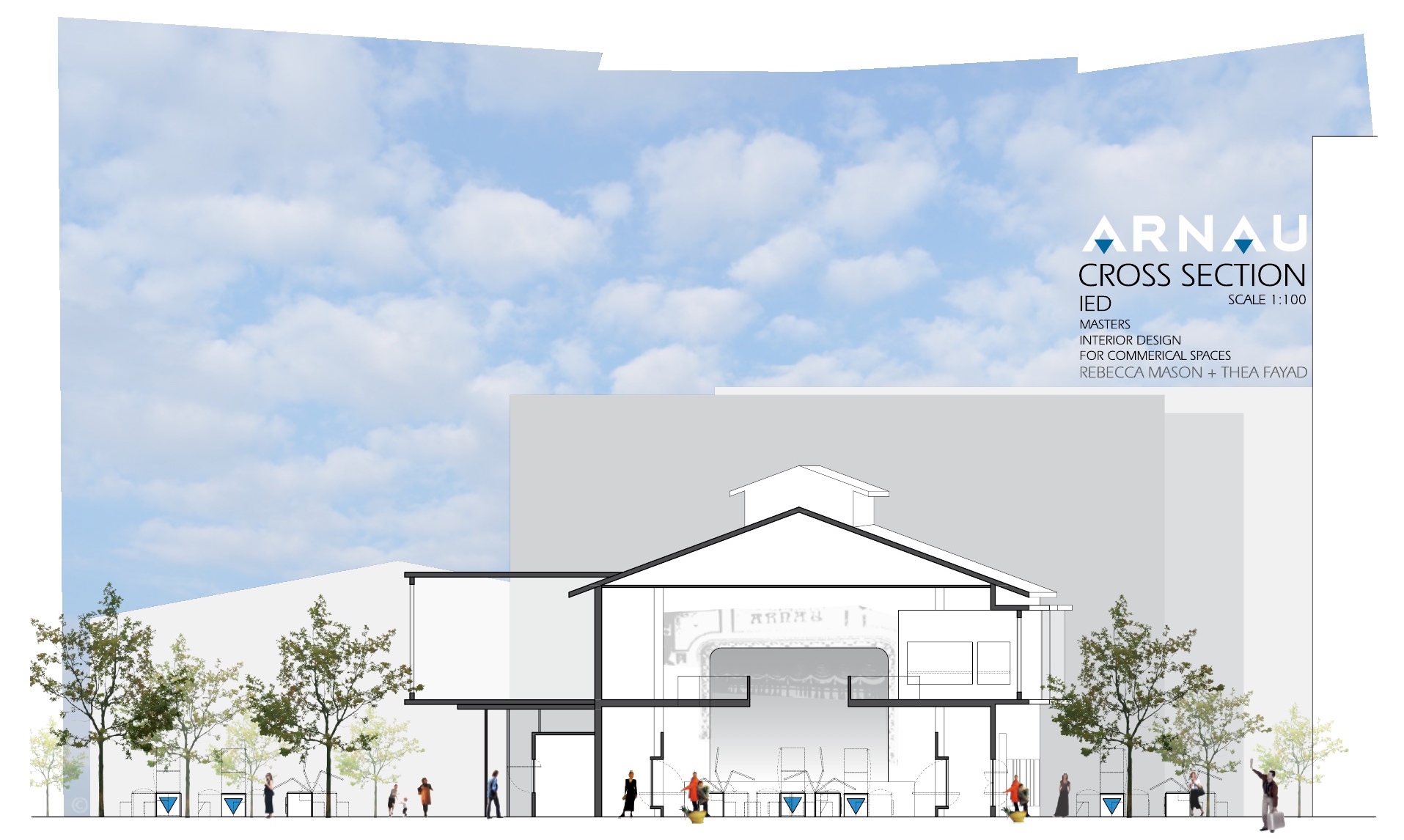 THE NEW TEATRE ARNAU
LOCATION: Barcelona, España 
COMPLETED: April 2011 
SIZE: 690 sq.m. 
SCHOOL: IED Barcelona
ROLE: Master Student 
SCOPE: proposal to renovate the existing Teatre Arnau on Av. Paral.lel, Barcelona
On my third day in Barcelona, I was asked to walk the entire length of Av. Paral.lel from Las Ramblas to Placa España. We were given the challenge to create an emotional map of the street as we moved along it, and later to look back at that map and choose an area that jumped out at us. For me, that place was easily chosen. I remember seeing the Teatre Arnau on that first cold night in January, and thinking, "what is the history behind this building?". Although it is now dilapidated and worn, I could tell that it once held a significant past. I then chose to bring new life to this forgotten site.
After partnering up with a fellow student we proceeded to do extensive research on the history of the building, and the Paral.lel barrio. It was decided that the new Teatre Arnau would become a market, restaurant and theatre, all rolled into one. This required that it have different functions during the day and at night. Through an exhaustive process of literally cutting apart the building and putting it back together again through a series of sketch models, the final form of Teatre Arnau was created. The new Teatre Arnau is meant to bring new life to this immerging area of Barcelona, creating a space that transforms in both appearance and function from day to night.