VISA INFINITE - TIFF (Toronto Film Festival)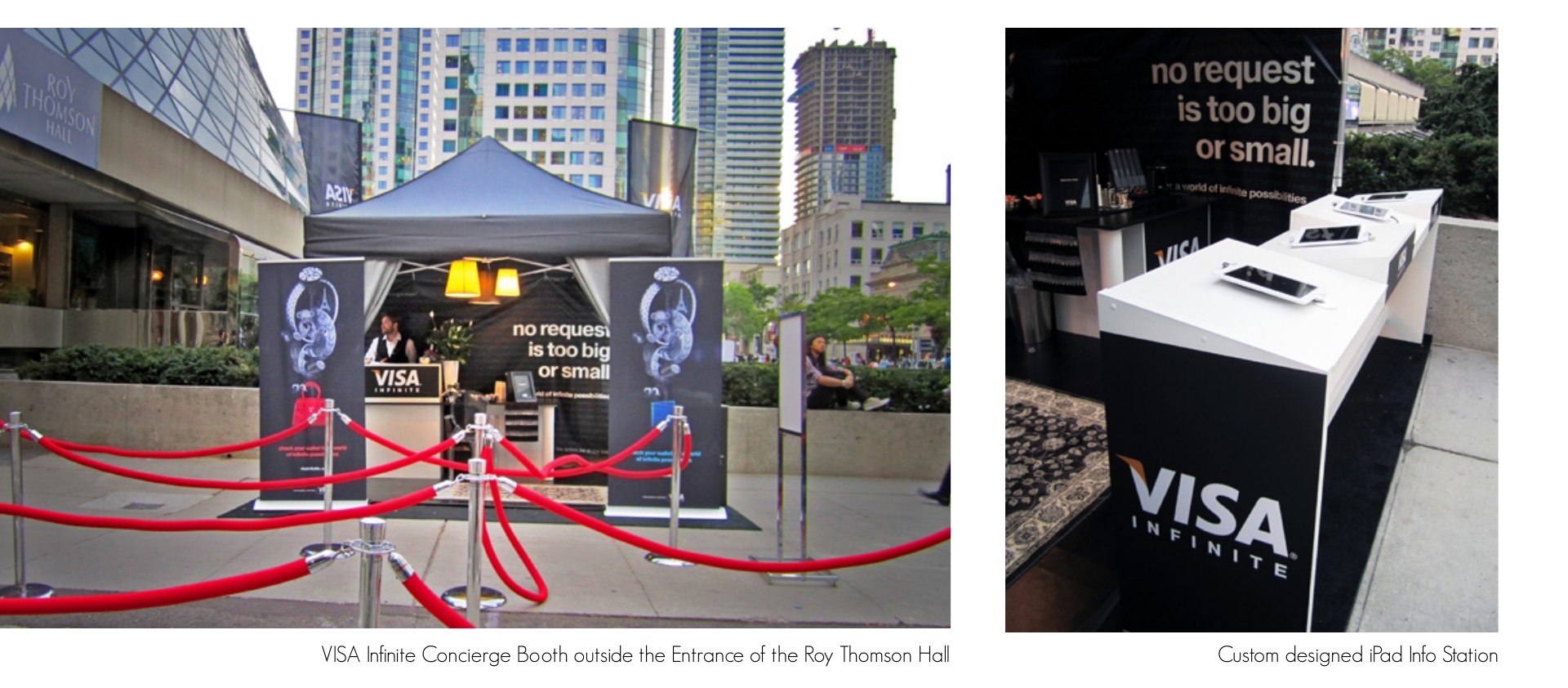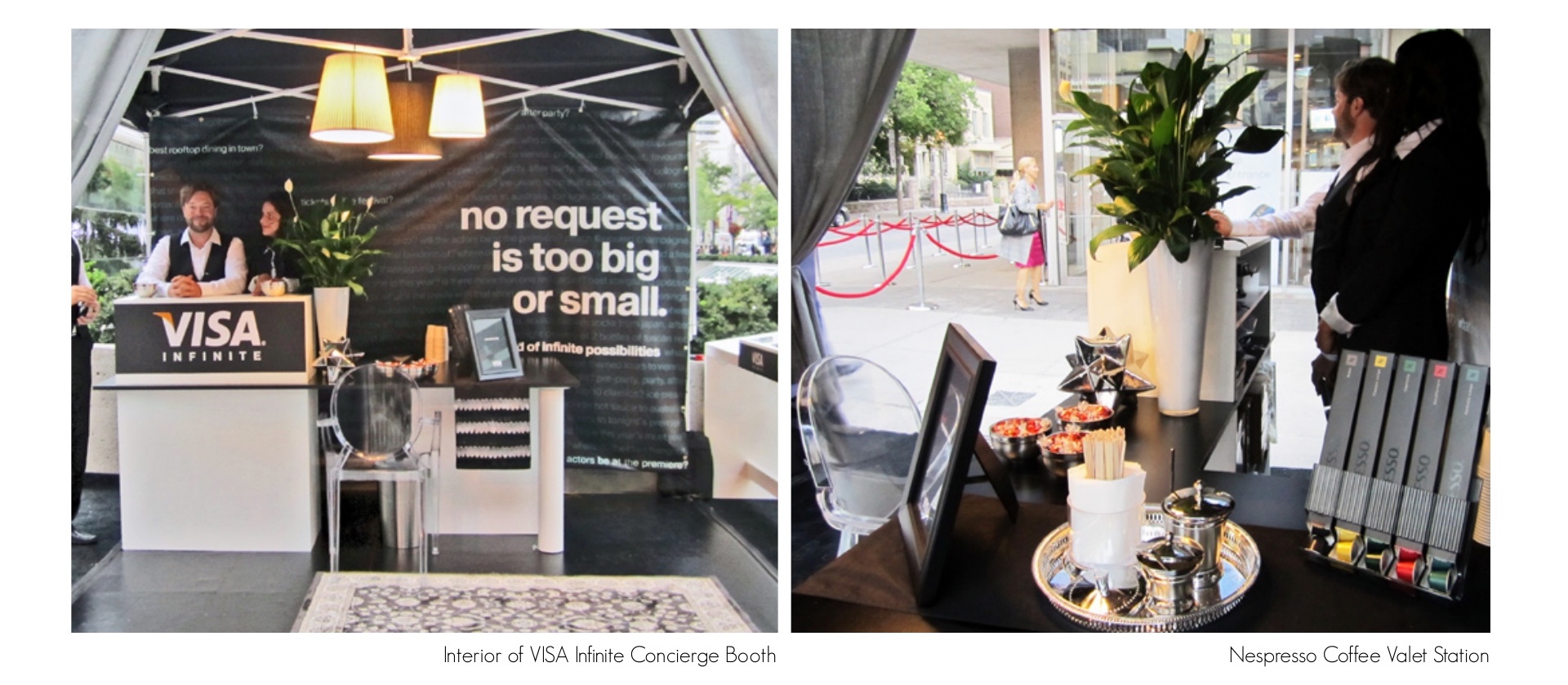 VISA INFINITE - TIFF (Toronto Film Festival)
LOCATION: Toronto, Canada 
COMPLETED: 2012 
COMPANY: Freelance for M!XER Inc. 
ROLE: Event Marketing Designer/Project Manager 
SCOPE: event design and project management
In 2012 I worked with M!XER Inc. and VISA Infinite to create a promotional event to run during the world famous Toronto Film Festival. The ask was to increase awareness amongst existing clients for the different features and benefits that VISA offers to their Infinite card holders. The final solution was to create a VISA Infinite Concierge booth set up outside the Roy Thomson Hall, one of the busiest and most prestigious locations during TIFF. The idea was to engage those who were lining up outside the venue, and/or passing by, offering them bottles of water branded with the VISA Infinite logo, and ushering them to the booth where they would be infomed of all the benefits and services offered to VISA Infinite cardholders, especially those that run during
TIFF. Inside the consierge booth there was also coffee on offer, and a place to sit and review the services offered to these select VISA clients. As the event designer and project manager on this project, I was involved from idea conception to final design and production of the booth.